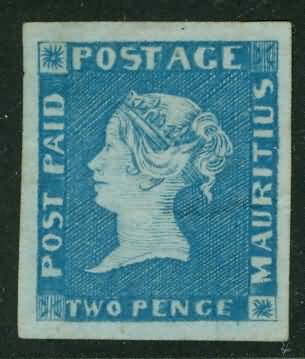 Accessing our site
Access to our site is permitted on a temporary basis and we reserve the right to withdraw or amend the service without notice (see below).
You are responsible for making all arrangements necessary for you to have access to our site. You are also responsible for ensuring that all persons accessing the site through your Internet connection are aware of these terms and that they comply with them.
Where you are provided with a user ID, password or any other piece of information as part of our security procedures you must treat such information as confidential and you must not disclose it to any third party. You are responsible for any transactions undertaken by any third party where you have disclosed such information.
Your Status
Buying articles through our web site you warrant that:
You are legally capable of entering into binding contracts; and you are at least 21 years old.

Intellectual Property
We own or license the copyright in this site and in material published on it (including descriptions and photographs of items). Those works are protected by copyright laws and treaties around the world. All our rights are reserved.
You may print off one copy of any page(s) from our site for your personal reference (with prior permission) and you may draw the attention of others within your organisation to material posted but you may not reproduce or permit anyone else to reproduce such material without our prior written consent. Our status (or that of any identified contributors) as the authors of material on this site should always be acknowledged.
Liability and reliance on information posted
Commentary and other materials posted on our site are not intended to amount to advice on which reliance should be placed. We therefore disclaim all liability and responsibility arising from any reliance placed by any visitor to the site or anyone who may be informed of any of its contents.
Our site may contain inaccuracies or typographical errors. We will not be liable for any such inaccuracies. We do not make any express or implied warranties or representations in relation to the web site (including, without limitation, warranties, non-infringement or any implied warranties), and the same are hereby excluded. You acknowledge and agree that it is technically impossible to provide the web site free of faults, bugs and errors and that access to the web site is provided on an "as is" and "as available" basis. We do not accept any liability for faults which may lead to temporary unavailability of the web site, whether this is in our reasonable control or not.
Our liability in relation to any sale advertised on the web site will be as set out in the relevant Conditions of Sale.
Our site changes regularly
We update our web site regularly and so may change the content at any time. If the need arises, we have the option to suspend the site or to close it indefinitely.
Information about you and your visits to our site
We process information about you in accordance with our privacy policy. You consent to such processing and you warrant that all data provided by you is accurate.
Linking to our site
You may link to our site, provided you do so in a way that is fair and legal and which does not damage our reputation or take advantage of it. In particular, you must not establish a link in such a way as to suggest any form of association, approval or endorsement on our part where none exists. Our site must not be framed on any other site. We reserve the right to withdraw linking permission without notice.
If you wish to make any use of material on our site other than that set out above, please address your request to [email protected]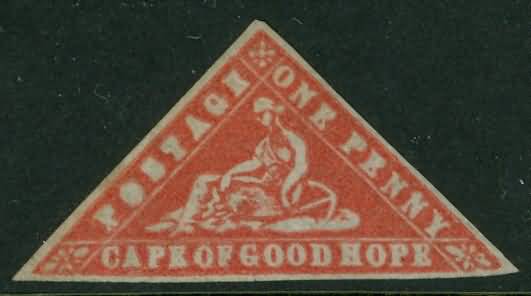 Jurisdiction and applicable law
The courts of the United Kingdom will have jurisdiction on all matters arising from or related to a visit to this web site although we have the right to bring a claim against you in your local jurisdiction. The law of the United Kingdom will apply to these terms and conditions. At our election, acting reasonably in what we believe to be the best interests of the parties and of a speedy, economical and fair resolution of the relevant dispute, any dispute relating to these terms and conditions may be resolved by appropriate means of alternative dispute resolution (including arbitration, mediation or referral to an expert). Any disputes with David Brandon must be referred to the courts of the United Kingdom. Transactions and contacts on any matters implies acceptance of this.
We make no representations that the content of our web site is suitable for any particular purpose or audience or that the viewing and downloading of any part of our web site is legal in any country outside the United Kingdom. If you have accessed the site from outside of the United Kingdom, then you are responsible for compliance with the laws of your jurisdiction.
All items are offered subject unsold and we reserve the right to decline, refuse or cancel some offers to purchase from our stock.
Miscellaneous
In the event that any of these Conditions of Web Site Use are determined by any competent authority to be invalid, unlawful or unenforceable to any extent such term, condition or provision will to that extent be severed from the remaining terms, conditions and provisions which will continue to be valid to the fullest extent permitted by law.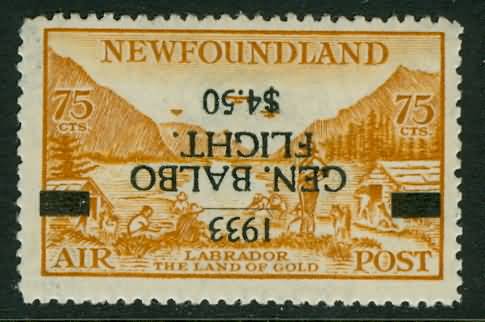 Site security
Please note that you may not use any mechanism, software or other device to affect the functioning of the web site or any sale advertised on the web site.
You agree that you will not infect the web site with any virus, worms or other contaminants (including logic bombs, timebombs, cancelbots or trojan horses).
Your concerns
If you have any concerns about material which appears on our site please contact: [email protected]
PRIVACY POLICY
We are committed to protecting and respecting your privacy.
This policy sets out the basis on which your personal data will be processed by us. Please read the following carefully to understand our views and practices regarding your personal data and how it will be treated by us.
For the purpose of the Data Protection Act 1998 ("the Act") the data controller is David Brandon ("we").
All enquires concerning our use or storage of data should be sent to: [email protected]
Information we may collect from you
We may collect and process the following data about you: information that you provide by filling in forms on our site. This includes information provided at the time of registration or at the time of purchasing an item;
If you contact us, we may keep a record of that correspondence; details of transactions you carry out through our site and of the fulfilment of any contract between us; details of your visits to our site and the resources that you access. If you prefer that any record of your visit to our site to be removed, please contact us direct.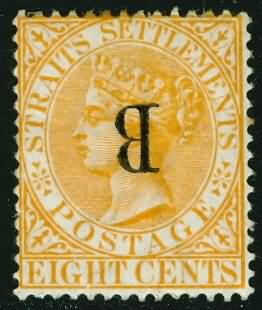 IP Addresses and Cookies
We may collect information about your computer including, where available, your IP address, operating system and browser type for system administration. This is data about our users' browsing actions and patterns and does not identify any individual. We will not collect information from you other than that provided by your browser in normal use.
We may use cookies in our web site which contain information that is transferred to your computer's hard drive. They help us to improve our site and to deliver a better and more personalised service. They enable us; to estimate our audience size and usage pattern; to store information about your preferences and so allow us to customise our site according to your individual interests; to speed up your searches; to recognise you when you return to our site.
You may refuse to accept cookies by activating the setting on your browser, which allows you to refuse the setting of cookies. However, if you select this setting you may be unable to access certain parts of our web site.
We do not use cookies to gather information from you other than information about our own web site.
Where we store your personal data
The data that we collect from you may be transferred to and stored at a destination within the European Economic Area. By submitting your personal data you agree to this transfer. We will take all steps reasonably necessary to ensure that your data is treated securely and in accordance with this Privacy Policy.
All information you provide to us is stored on our secure servers. Any payment transactions will be encrypted using SSL technology. Where we have provided you (or where you have chosen) a password, user ID or PIN which enables you to access certain parts of our site, you are responsible for keeping this password, user ID or PIN confidential. We ask you not to share a password, user ID or PIN with anyone
Unfortunately, the transmission of information via the Internet is not completely secure. So, whilst we will do our best to protect your personal data, we cannot ensure the security of your data transmitted to our site. Any transmission is at your own risk. Once we have received your information we will use strict procedures and security features to prevent unauthorised access.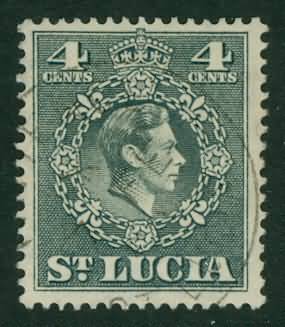 Uses made of the information
We use information held about you in the following ways: to ensure that content from our web site is presented in the most effective manner for you and for your computer; to provide you with information, products or services that you request from us or which we feel may interest you; to allow you to participate in interactive features of our service where you choose to do so; to notify you about changes to our service;
to analyse information about our users in order to identify their potential preferences. We will not disclose your data to any third party outside our group for the purpose of direct marketing but we may from time to time provide you with information about goods and services which we feel may be of interest to you including those provided by third parties. We will keep your details on file for a period of 6 years from the date of your last contact with us in order to simplify any future registration.
Your rights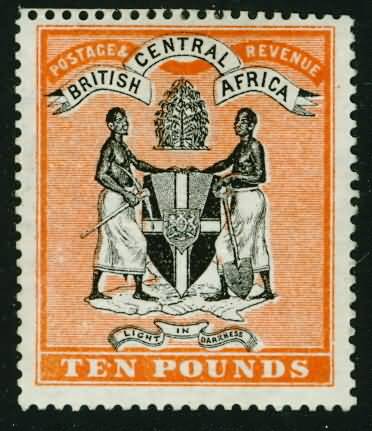 Our site may contain links to and from our partners' and affiliates' websites. If you follow a link to their sites, please note that these sites have their own privacy policy and that we do not accept any responsibility or liability for these policies. Please check these policies before you submit any personal data to these sites.
Access to information
The Act gives you various rights including the right to access information held about you. Your right to access can be exercised in accordance with the Act.
All Images, Text And Stamps Featured On This Site Are The Sole Property And Copyright Of David Brandon And May Not Be Copied Or Reproduced Without Our Prior Written Permission. Immediate Legal Action Will Be Taken Against Any Individual, Group Or Company Found To Have Copied Or Reproduced Any Of The Webpages, Images Or Text Without Prior Written Permission.