We are Internationally recognised as global leaders in Philatelic Expertising by auctions and serious collectors worldwide. We are the most active Expert Committee in the UK and issue more credible Certificates than any other UK organisation.
We offer a service which has issued Certificates for over forty years and these Certificates are highly regarded. Each Certificate is signed by a minimum of three full time professional Philatelists with well over 120 years of knowledge shared between them.
Certificates can enhance the value and enjoyment of your acquisitions and should you feel that you have some items which would benefit from expertisation we would be pleased to hear from you. Being recognised at full F.I.P. level you can be sure that with our Certificates your exhibit will be accepted the World over.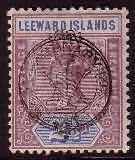 Scale of Charges:
£60- per item.
Stamps catalogued over £3,000- are charged at 2% of the catalogue value with a maximum charge for any one certificate capped at £1,500-.
Sets (3 or more stamps), covers and uncatalogued items are charge at the discretion of the committee (maximum £1,500-).
Non routine items requiring specialised research may incur an additional charge.
There is no charge for postage.

We recommend that you obtain necessary insurance.
IMPORTANT NOTICE:-
GREAT BRITAIN - KEVII/KGV Shades. We regret that due to many of these issues being 'treated' in various ways or being 'damp affected' we will not give opinions on these shades.
NEVER purchase items without the ORIGINAL Certificate AND in the form as originally certified. Any item that is NOT in the form as originally certified renders the Certificate as NULL AND VOID!
Certificates are usually completed in about 14-21 days and will then be returned to the sender with our invoice for the service. This may be settled with a cheque, bank transfer or credit/debit card.

We do NOT give opinions from a scan, it is not possible.
We do NOT accept items on an 'only if genuine issue a Certificate' basis.
There is no need to fill out forms, simply send your items by Registered/recorded post to;

DAVID BRANDON, P.O. BOX 247, GUILDFORD, SURREY, GU3 1EL, ENGLAND.
Payment by Bank Transfer:-

Bank: COUTTS & Co
440 Strand
London WC2R 0QS
Account Name: DAVID BRANDON
Account Number: 01011502
Bank Sort Code: 18-00-02
SWIFT: COUTGB22
IBAN: GB51COUT18000201011502

Conditions Of Acceptance.

Stamps and other philatelic material submitted are at owners' sole risk, and no responsibility can be accepted either individually or collectively for the items submitted. We recommend that you obtain any necessary insurance. No responsibility will be accepted for any opinion expressed. The submission of stamps or other philatelic material involves acceptance of these conditions.
Stamps are submitted to the leading experts where possible. Opinions expressed are for the stamps as they are usually found.
All Images, Text And Stamps Featured On This Site Are The Sole Property And Copyright Of David Brandon And May Not Be Copied Or Reproduced Without Our Prior Written Permission. Immediate Legal Action Will Be Taken Against Any Individual, Group or Company Found To Have Copied Or Reproduced Any Webpage, Image Or Text Without Our Prior Written Permission.